Teenagers today spend more than 7 hours a day on various media. The multiplicity of screens, platforms, channels, and consumer culture in the 21st century expose adolescents to sexual content from a young age, in various and varied content channels (TV shows, video games, commercials, clips, websites and news coverage). Most of the information available, presents unrealistic sexual content that markets telenovela relationships, dramas, scandals, jealousy, and violence.
 Exposure to distorted and misleading representations of sexuality can lead to misconceptions about relationships, bad sexual interaction, and even sexual exploitation and abuse. At the same time, the reliable sources of information that exist today, are not inviting and are not suitable for teenagers, and the sex education classes in the educational frameworks are short, given late or not given at all.


"If I had more awareness that there are people who want to do bad things to me… If I knew what was right to know at this age about sexuality, I might not have been hurt and it would have looked different."

An anonymous 15-year-old girl in a sex education class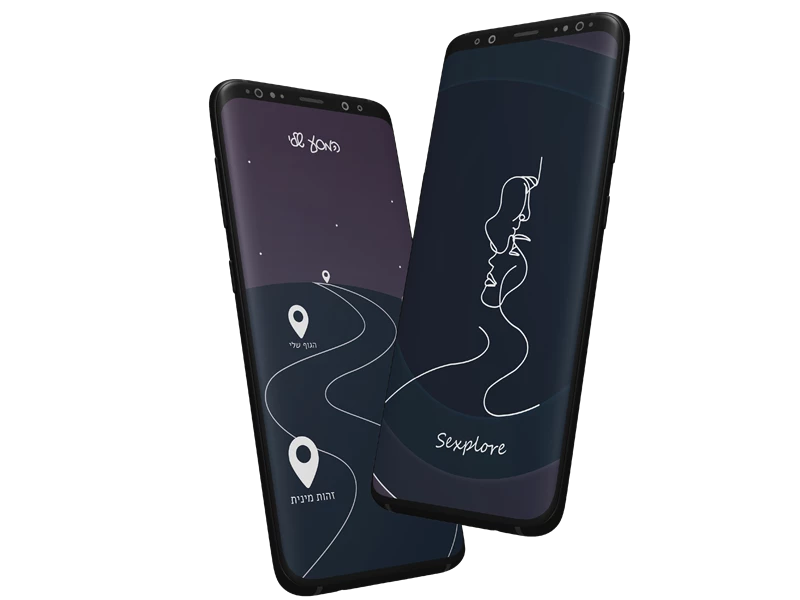 sexplore is an app that makes healthy sexuality accessible to teens in an interesting and intriguing way. It provides information and answers to questions and dilemmas that arise during adolescence. The design of the app, as well as the user experience and accessibility of the information, encourage exploration and create a journey of self-discovery, examination of attitudes, formation of identity and strengthening of self-worth. In addition, it provides tools for dealing with social and sexual situations.
The information in the app is accessible according to the age and development of the adolescent in a personal and discreet manner, at eye level and in a light, positive and interactive way, while addressing all genders and sexual identities. The information is based on the values of healthy and respectful sexuality (reciprocity, trust, passionate consent, communication, pleasure, equality, and knowledge.), and touches on the personal, social, emotional, and physical level. Teens can learn about a wide range of topics in a variety of ways:
- Reading and watching videos that provide detailed information at eye level;
- Interactive simulation games that illustrate real-world situations and encourage thinking;
- Guides that motivate action and encourage getting out of the virtual space;
- Exposure to the responsa of other teenagers who use the app that creates identification and a sense of belonging;
- Personal chat for consultation with professionals;
- "Personal area", where teenagers can see all the information and the way they went through the app and get personal and important conclusions about themselves.

"Teens have a lot of ignorance and fear that affects future men and women... The media is flooded with false information". Sivan Darshan, sexologist, and facilitator of sexuality circles for youth
"Sexuality is not just a penis going into the vagina... it's much more and beyond that".

Anonymous 14-year-old girl
"The stimulus threshold today is very high. We must interest the adolescents, provide them with the information on their own frequency". Sivan Darshan, sexologist, and facilitator of sexuality circles for youth."

Sivan Darshan, sexologist and facilitator of sexuality circles for youth
With the help of sexplore, adolescents will connect the concept of sexuality to a value-based, egalitarian, and moral worldview, which will ultimately lead to a pleasant and pleasurable sexual interaction. The adapted platform will provide them with tools for life and help them reach mental and physical readiness and with proper contraception for sexual interactions.
A little about me
Batel Belgazal
As a designer, I am interested in improving our overall quality of life as a human species, with the help of products. I chose to deal with important, complex and relevant issues such as domestic violence, sexual assault, post-trauma and more, out of a genuine desire to help and guide our world to a better place. In order to design in the most accurate way, I conducted research on the entire user journey to discover sensitivity and identification of human needs through a comprehensive three-dimensional vision encompassing empathy, accuracy and adherence to purpose. Aside from my ambition to contribute to society via design, I like to express my imagination and intrigue the viewer with interesting and unique designs through graphic images, apps, jewelry and other products.