An auditory training game for infants that have undergone cochlear implant surgery
...
Cochlear implant surgery can enable children with congenital deafness to hear. However, it is not a magical cure and does require children undergo many auditory exercises to gradually learn how to hear with the implant and overcome the developmental gap created during their deafness.
One of the initial and most important stages of auditory treatment is making children aware of the sounds around them. This requires encouraging auditory awareness to familiarize children to sounds so that they can focus on learning speech. 
Currently, auditory treatment is conducted by a speech therapist on a weekly basis, but this is does not cover all treatment needs and patients are required to do home exercises between meetings. These exercises are critically important, but parents often struggle to get children to complete them.
Bomp Hear is a game for auditory practice at home, comprised of elements that simulate home environment sounds. Parents prepare by using the app to record sounds at home and connect it to one of the parts.
During the game, prerecorded sounds are played and the baby them plays with the part that created the sound. Listening and them completing a task helps children focus on individual sounds and connect them to the correct source. Their reactions indicate their auditory progress and is documented on the app.
The app enables speech therapists to be involved in home practice and give parents the confidence to continue work at home as therapists track their children's progress.
One of our difficulties as speech therapists is to enlist parents to the routine of home practice, as parents often do not know what do to and we have no way to track the number and quality of the exercises

Racheli, speech therapist
In addition to practice, there is an element in each game that provides an image of the object from home made from various materials that encourage use of different senses and stir interest.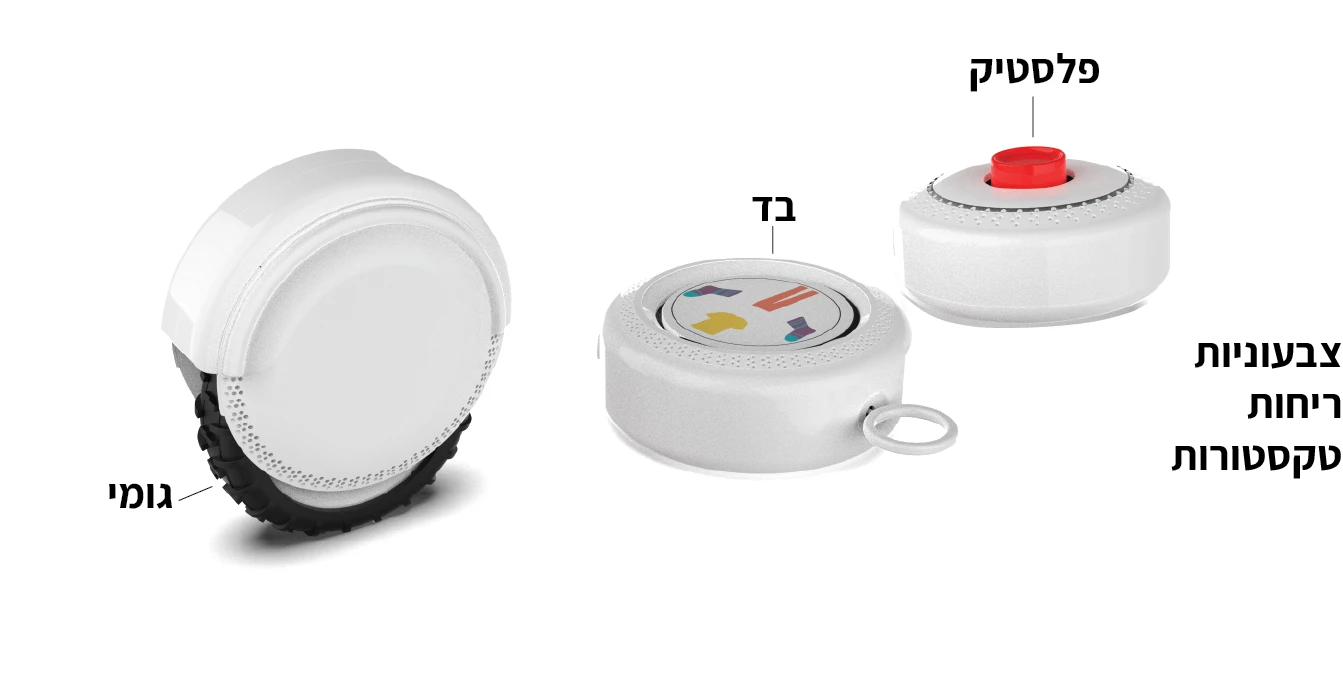 About me
Rotem Shpigel
As a designer, I understand I have the possibility of helping people in their daily struggles with good design.
I believe that designed for people with specific difficulties can solve problems for bigger populations. We designers must make that effort and helping even one person in the daily life is already a success.