Raising motivation of children with CF (Cystic Fibrosis, a respiratory disease) using a physiotherapy device and computer game.
...
Advisor: Prof. Kenny Segal
CF is a chronic respiratory disease that harms the respiratory and digestive systems. Treating CF includes respiratory physical therapy and exercises (inhalation, exhalation, and aerobic therapy).
According to research, children often lack the motivation for treatment as this is a burden in the day-to-day that other children do not have. This includes taking 40-60 pills each day and consuming twice the amount of food. 
Children with CF have to undergo chest and breathing physiotherapy, and this reduces motivation to complete the physical exercises. 
While the physiotherapy respiratory device is the primary means of treatment, my research and studies I have reviewed revealed that children lose interest when using the device. 
Additionally, children aged 6 and up no longer wok with the device but instead are asked to play games, as they often resist treatment.
In my project, I wanted to help these children and increase their motivation so that they may undergo treatment and cope with their disease while having a better and more pleasant experience, giving them the sense that they are healthy and like everyone else.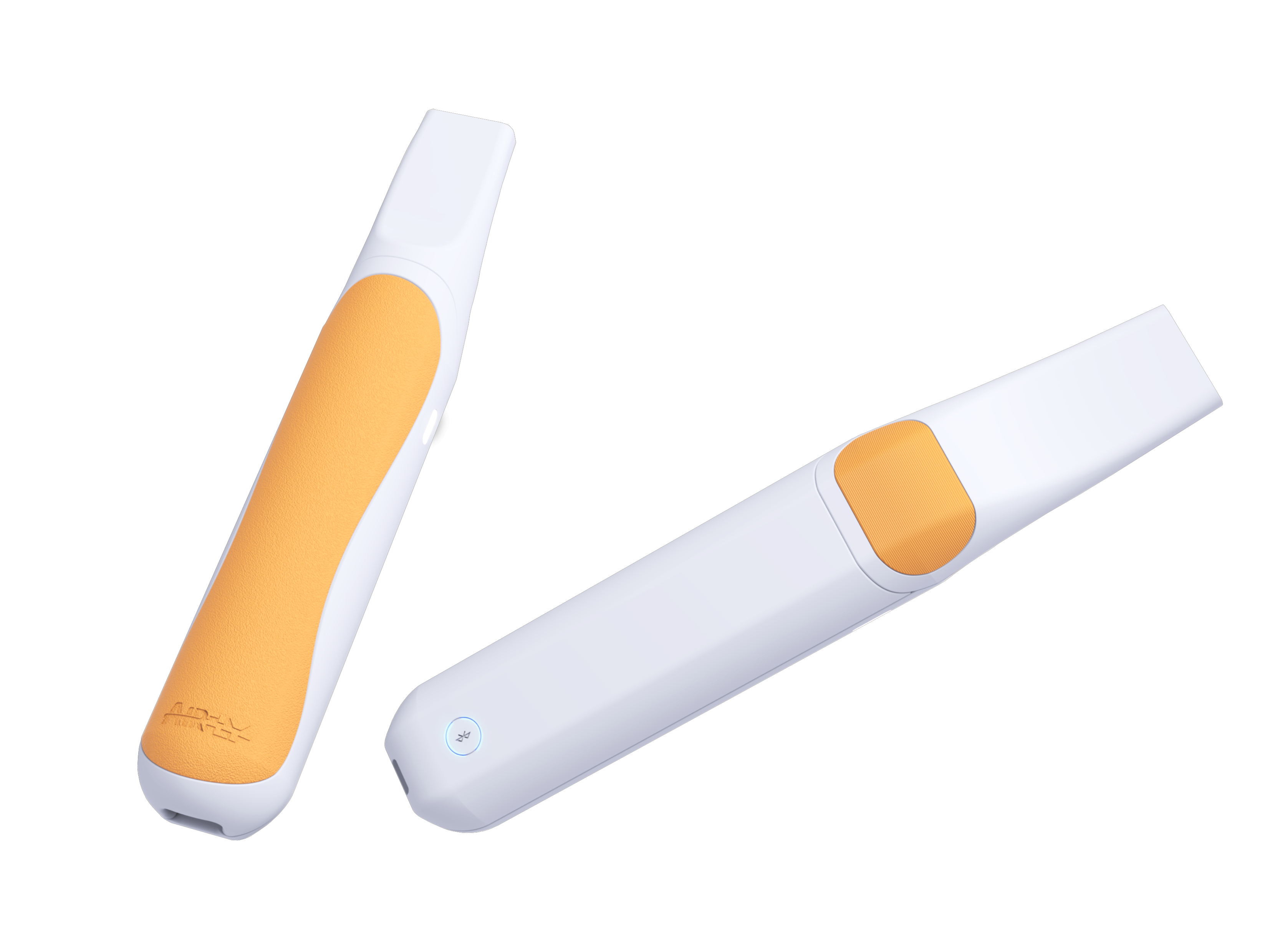 AIRFLY –
A physiotherapy device and computer game designed to increase children's motivation. I chose to focus on children aged 7-9. At this age, children make the transition from kindergarten to school, and their workload increase with the need to complete their homework, attend extracurricular activities, and playdates. 
AIRFLY is aimed at helping children succeed socially, academically, and in their health, giving sick children a good feeling and inspire them to keep up with treatment.
AIRFLY facilitates treatment; it is designed specifically for children, with hand grips and color choice. This device comes with a computer game that uses breathing exercises to operate a plane. If the child breathes correctly, they can win the game
Simulation of game included in AIRFLY
AIRFLY is also synchronized to an app provided to the physical therapist, allowing them track children's progress.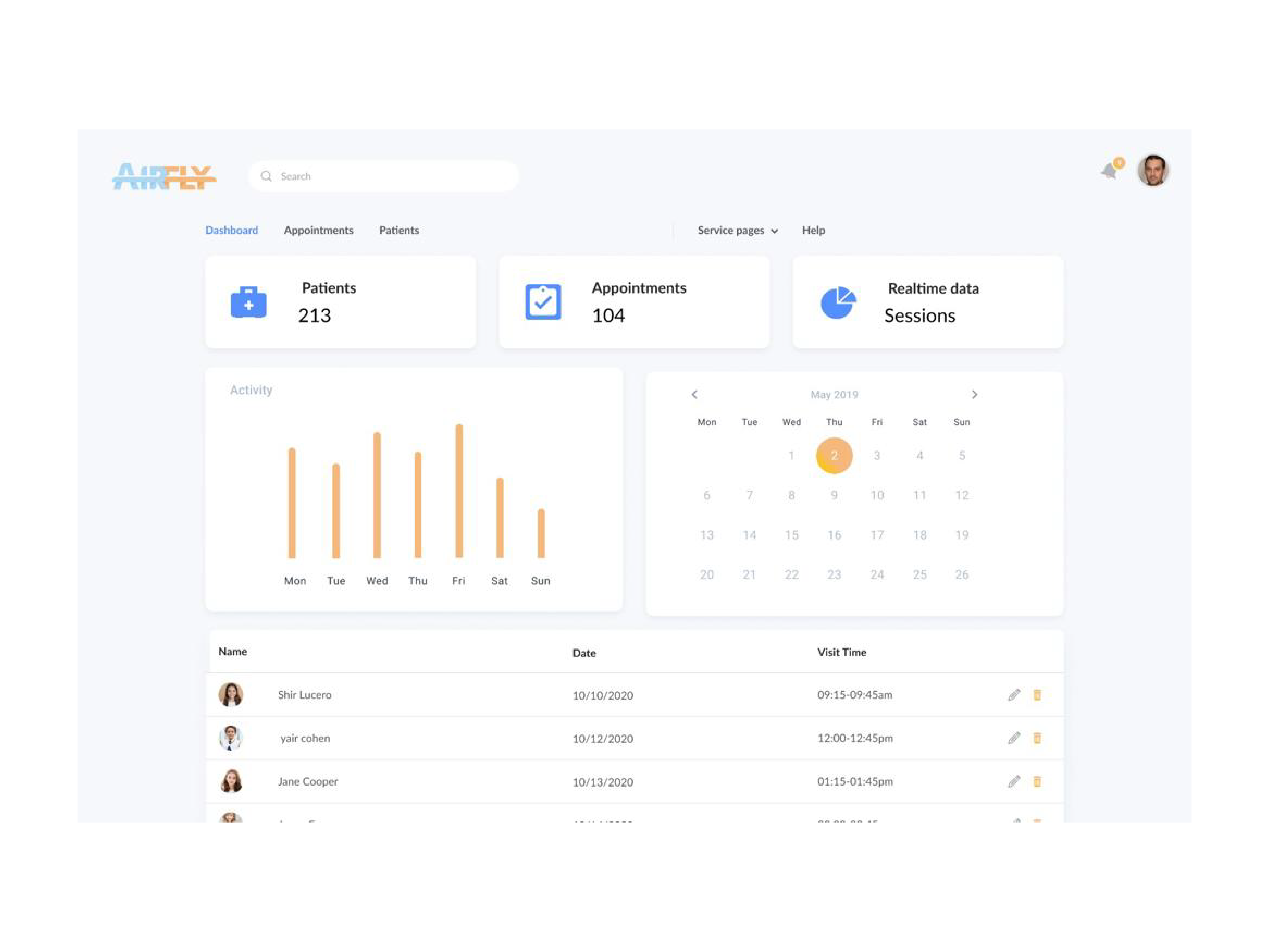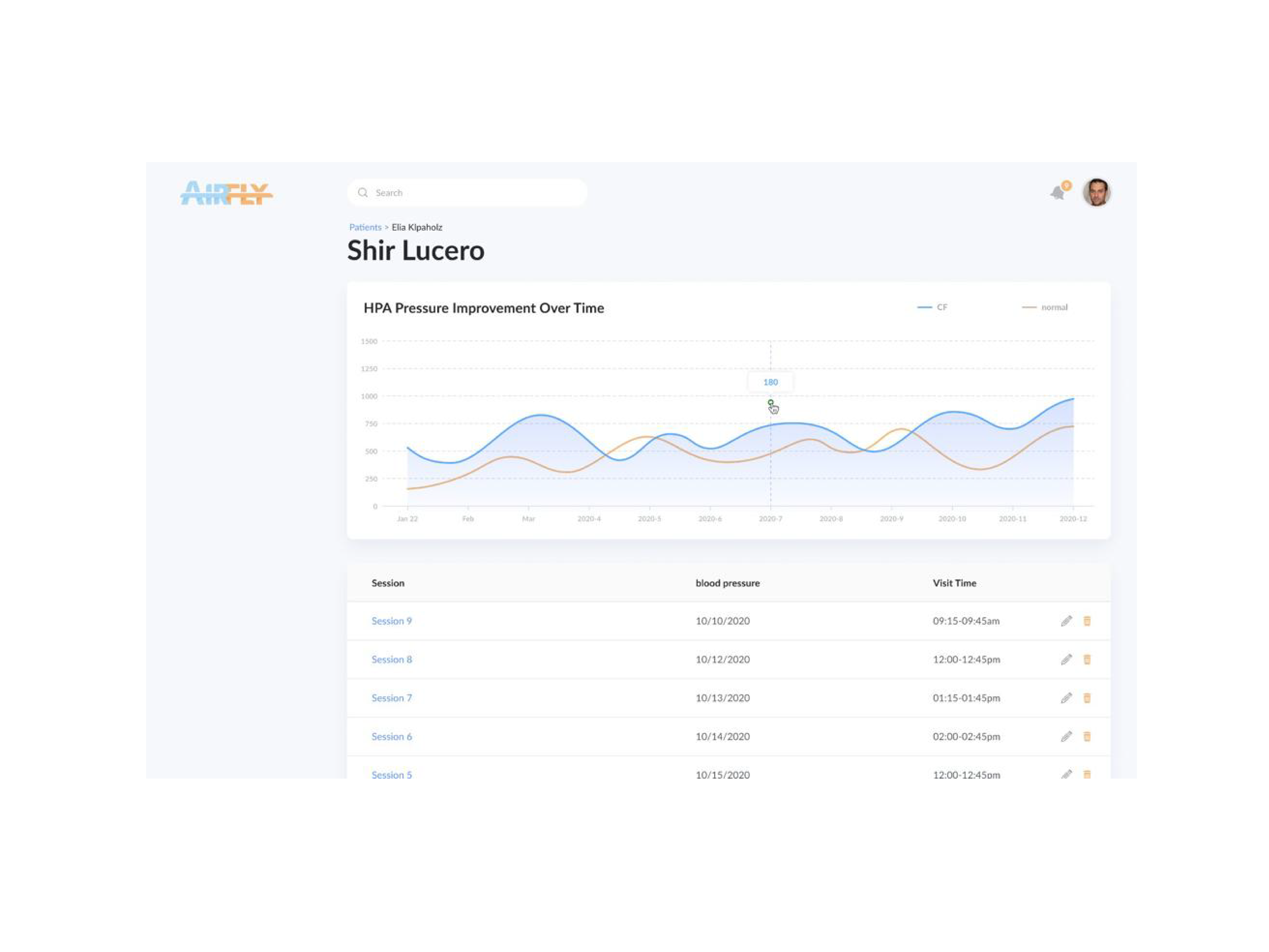 AIRFLY includes a recharging surface.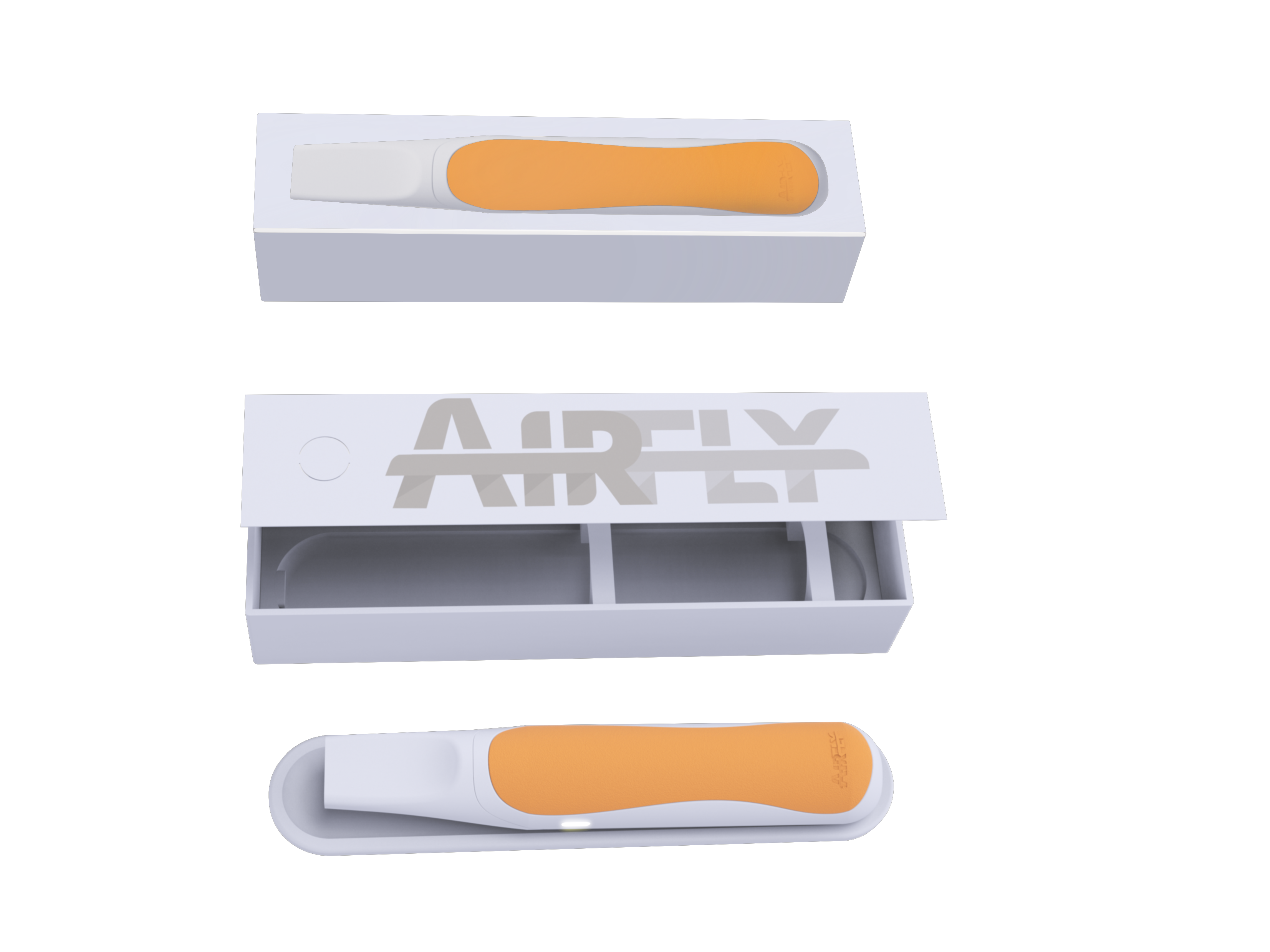 Designed for both healthy and sick children and can be played in pairs or groups.
My research indicated that this is the correct way to engage both healthy and sick children, inspire them, and provide a fun experience!
Saving lives is now becoming a children's game.
About me
Elia Klapholz
My name is Elia, and I am a responsible, dependable, and hardworking designer interested in finding solutions that improve my clients' quality of life, particularly in the medical fields. I am motivated by a real desire to help make the world a more accepting and pleasant place for every group of the population. During my studies, I learned how to conduct in-depth research to design the right products for users, looking at every issue broadly, with empathy, sensitivity, and precision.